History of Cannabis (Early AD)
Modern day, we are not the true pioneers who are unlocking the benefits of cannabis as a medicine or for the recreational aspects of consuming the plant.  We have history to thank for that and for the numerous events throughout time and the global. Yes, modern science is making leaps and bounds, but the properties were always there.  The knowledge was written down and shared to passing generations, long ago.  The information was just waiting to be found.
130-200 Greek physician Galen prescribes medical marijuana.
Claudius Galen, is probably the most famous of all the Roman Physicians, whose textbooks were still in use throughout Europe during the Middle Ages and well into the 17th Century. In fact Galen's influence was so great that many historians use him as a sort of historical separator; Before Galen (meaning before Rome), and After Galen (meaning the Middle Ages and after). And at least in this one authors opinion, his writing would form the bases of Arabic medicine during their golden age.
DE ALIMENTORUM FACULTATIBUS [On the Properties of Foodstuffs]
"Hemp seeds are used to create a sort of warmth and/or given to party guests to promote hilarity and enjoyment. Others translations also add; "Hemp cakes, if eaten in moderation, produced a felling of well-being but, taken to excess, they led to intoxication, dehydration and impotence.
It is not the case that since the Indian hemp plant itself resembles the chaste tree, its seed is somehow similar in property to that seed. Rather, it is completely different from it, being difficult to concoct and unwholesome, and produces headaches and unhealthy humours. Nevertheless some people roast and eat it with other sweetmeats. (Clearly, I am calling things that are eaten after dinner for pleasure while drinking, sweetmeats.) The seeds are quite warming, and consequently when they are taken in quantity over a short period they affect the head, sending up to it a vapor that is both warm and like a drug." — Book I, Chap. 34[3]
DE SIMPLICIUM MEDICA: Temperamentis ac Facultatibus

"De Simplicium Medica: Temperamentis ac Facultatibus"
(Kuhn Edition) Book VII, Chapter 10 [5th herb]
TRANSLATION:
"De Simplicium Medica: Temperamentis ac Facultatibus"
"The cannabis' fruit does not create gas and is so dry that it can dry male sperm, if it is eaten in a quite big quantity. Some people, pulling out the juice from it when it is not ripe, use it against ears' pains due to an occlusion, as I believe."
200 First pharmacopoeia of the East lists medical marijuana. Chinese surgeon Hua T'o uses marijuana as an anesthetic.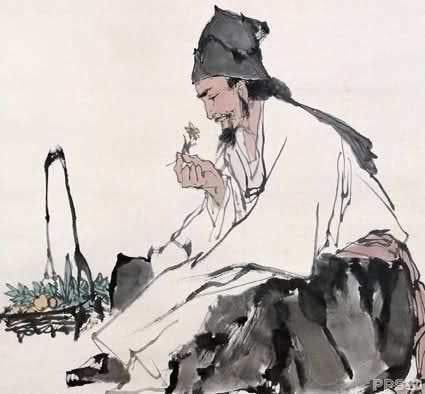 Hua T'o was physician and surgeon who is best known for his surgical operations and the use of mafeisan, an herbal anesthetic formulation made from hemp.
Ancient Chinese doctors felt that surgery was a matter of last resort, and little time was spent teaching or describing surgical techniques. What surgery was done was usually carried out by a lower grade of medical worker. However, around the beginning of the 3rd century Hua Tuo began to change Chinese surgery. As a young surgeon, Hua Tuo believed in simplicity, using only a few prescriptions and a few points for acupuncture. Using a preparation of hemp and wine, he was able to make his patients insensitive to pain. Hua Tuo is believed by some to have been the discoverer of anesthetics, although it is possible that the Chinese physician Bian Qiao, who lived in the 5th century BCE, had used them.
500-600 The Jewish Talmud mentions the euphoriant properties of Cannabis.
In Judaism, there is debate but not accepted evidence that cannabis may have been used ritually in ancient Judaism, and the use of cannabis continues to be a controversial topic in modern Judaism.
There is a specific mention of cannabis in the Talmud — the definitive book of Jewish law concerning tradition, diet and other aspects of the faith. The Talmud explicitly states you're allowed to plant weed among grapevines, presumably because both weed and wine are intoxicating. While a quick search of the Talmud on Wikipedia does not reveal any mention of cannabis, according to pot historian Ernest J. Abel, the holy text definitely contains the first unmistakable mention of marijuana in Jewish literature.
This reference to cannabis in the Talmud pairs Jews with marijuana at ~200CE
800 Vikings use Cannabis and Hemp
In 1903, Norwegian Archaeologists discovered a massive Viking ship at Oseberg (just South of Oslo, Norway) – buried in a burial mound. A great number of everyday items and artifacts were found during the 1904-1905 excavations. The find includes a small piece of cannabis material, the use of which has not been determined, and four hemp seeds.
The ship's interment into its burial mound dates from 834, but parts of the ship date from around 800, and the ship itself is thought to be older. Buried in the ship were two women, one, aged 60–70, the second was aged 25–30. The opulence of the burial rite and the grave-goods suggests that these woman had a high status.
The Buried
One woman wore a very fine red wool dress with a lozenge twill pattern (a luxury commodity), and a fine white linen veil in a gauze weave, while the other wore plainer blue wool dress with a wool veil. Although the high-ranking woman's identity is unknown, it has been suggested that it is the burial of Queen Åsa of the Yngling clan.The younger woman's DNA test of her skeleton showed that she had a bloodline that can be connected to the Indo-Iranic tribes that inhabited the Black Sea region.
Next to the women in was a leather purse, and inside that purse was a cannabis seed -the other 3 were spilled on the floor next to it, aswell as a small piece of hempen material. The find of hemp seeds in the Oseberg ship may be interpreted in various ways. The presence of these seeds proves that the hemp plant had reached Norway by the early Viking days. Worth noting in connection with the Oseberg find is the lack of ropes and textiles made from hemp. This is one reason for suggesting a ritual use for the Cannabis seeds. The women in the Oseberg ship had clothes made from flax, wool, silk and nettle, but not from hemp. The ropes were made from lime fibres in spite of the better quality of hemp rope.
Why include Hemp Seeds
Another theory is that the hemp seeds were placed in the pouch of the Oseberg Queen for their rarity. These were highly prized seeds of an exceedingly useful plant, as yet rare in the north. The hemp seeds were valuable for their promise of better cordage and more durable textiles. Such a theory does not, of course, exclude the possibility that hemp may also have had ritual uses.
Apart from the two women, skeletal remains of 14 horses, an ox and three dogs were also found on the ship.
900 Arabs learn techniques for making hemp paper.
Techniques for making paper from Hemp were being learned by the Arabs.  They spread and shared this knowledge with people in the Mediterranean.  When the Arabs extended their conquests to the western MEditerranean, occupying southern Spain, they took the technology of paper-making with them.
900-1000 Scholars debate the pros and cons of eating hashish. Use spreads throughout Arabia.
Arabian and Persian cultures developed the resin preparation of cannabis known as hashish, and by 900 CE, the "pros and cons of eating hashish" were already being debated by scholars as the popularity of the drug spread.
Check out Dabbin Dad for all your strain information. Know your medicine.
If you liked this post, say thanks by sharing it